Port Services Savannah, GA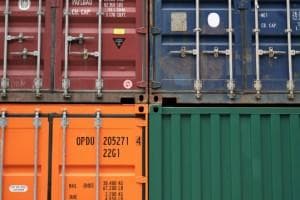 The fast pace of current world economies demands that logistics companies , stay as streamlined as possible to keep up with the great leaps in best practices. For many producers, the time and effort it takes to select a transportation vendor or relying on an in-house shipping department may drive costs up. Researching service and reputation to gain the best value can be an overwhellming job for many enterprises who depend on low shipping costs to keep their overhead low.
Aspects of Today's Logistics
Getting freight from point A to point B is important, but taking advantage of all transport services can save time and money. Third party logistics companies that can bring innovative solutions to your shipping needs in these areas:
Warehousing
Overnight Delivery
Loss Prevention
Regional and National Transportation
Consulting
Warehousing
Logistics Services companies can provide invaluable help in locating facilities where temporary storage of products is needed. Since every shipment is unique, organized and efficient warehousing has become one of the most important aspects in logistics. Being able to rely on warehouse management is crucial to controlling and distributing inventory.
Overnight Delivery
Companies stake their reputations on timely delivery. Problems like weather or legal issues can arise in supply chains and a Logistics company that is able to arrange overnight delivery can keep customers satisfied and your reputation high.
Loss Prevention
Tracking shipments is important and has had a significant impact on loss. Fraud and cyber crime have risen to unprecedented levels, and logistics firms like Savannah Port Services are continually working to stay on the cutting edge of loss prevention. Procuring secured transportation and warehousing takes more than a simple phone call. We have long-term relationships with vendors who have proven track records of keeping freight safe.
Regional and National Transportation
Having the ability to service multiple locations can increase your client base, but keeping track of all your providers can be difficult. Simplify by using one company to provide a wide scope of transportation coverage. Savannah Port Services has the expertise and contacts to help you schedule a wider scope of delivery.
Consulting
Have a problem or question regarding inventory strategy or new markets to develop? A big part of the equation is getting your product to new resellers, retail locations or straight to buyers. The consulting services of a third party logistics firm can provide answers and expert guidance to the most complex of scenarios.
Savannah Port Services can bring specialized port systems to bear on your shipping needs. East coast shipping centers like Jacksonville, Florida, Savannah, Georgia, Charleston, South Carolina, or Baltimore, Maryland are all places where we have contacts and experience, especially warehouse facilities that are always available to accept, break down, transload and deliver on time.
Scalability is a huge factor for any company needing logistics services in Savannah Ga. Growing or changing the size and frequency of your shipping needs is easy with a consulting firm when it may not be so if you contract these services yourself. Savannah Port Services allows you focus on what you do best while we handle all your shipping operations.
Delivering your goods on time and on budget while keeping an eye on your merchandise and creating an atmosphere of trust and dependability is the ultimate goal of any trustworthy logistics network. Keeping products moving swiftly and safely across the country or around the globe is what we do, all the time!