About Savannah Port Services
Savannah Port Services, is a team of specialists in warehousing , trucking, and other modes of transport for freight located in Savannah, Georgia. We also have an active presence in Charleston, South Carolina and Jacksonville, Florida. We also actively manage port services on the east coast, including Baltimore and New Orleans. We work for our clients to deliver the best prices for a high level of logistics services. Depend on us to get your freight from A to B!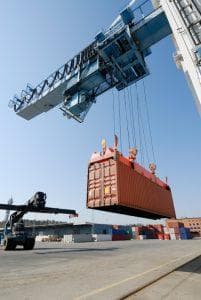 Most enterprises that manufacture products usually need to bring raw materials to their assembly points and then transport finished parts or products from the factory to consumers or retailers. The chain of supply for both raw materials and finished products can stretch over miles of land or ocean. Logistics companies specialize in handling your freight efficiently, ensuring their arrival at their destinations and most importantly, into customers' hands.
Logistics involves managing the details of shipping operations so that all transport runs as efficiently and smoothly as possible across the entire chain of supply in order to meet manufacturers' strategic goals. If the process of delivering goods to market does not run smoothly, it can cost money, time and customers. The idea of strategic logistics and supply chains are not new, but as the world of commerce has changed over time and as operations continue to increase their rate of change through rapid innovation, the basic need to move products from one place to another is the same. Systems continue to face new complexity, so businesses continually confront new challenges moving things from place to place. As companies expand into new territories, and customers' buying habits change with the onset of digital technologies, the pace of inventory movement is increasing as well. The practice of logistics must keep up with progress in other areas in order for businesses to stay competitive in the marketplace and continue to grow.
Creating a custom logistics plan means taking a look at how modern information technologies help to bring about innovative and more efficient means of transport uniquely suited to shipping, tracking, and reporting on freight. These systems allow interested parties to see where specific freight has been, where it is at the current moment, and when it has arrived at its destination. Monitoring the security of freight has adopted new techniques based on the latest electronic technologies alongside conventional, less technology-driven practices. At all times, any logistics company values freight security more highly now than ever.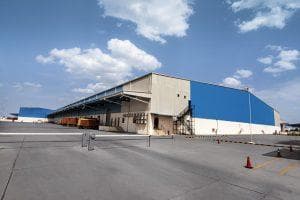 Frequently, large quantities of freight are packed in steel-walled containers that allow for easy transfer to multiple modes of transport in order to reach its customer more cheaply. This intermodal transportation has created a number of efficiencies around the idea that packing and repacking freight is not necessary when you can keep it in a special standardized container that fits on ships, trains and trucks. In addition, it's much easier to track your company's shipments in the same manner as you would if your warehouse simply trucked it to the next town. Intermodal methods also enhance the security of your shipments by placing them in a single locked shipping container from factory to distribution warehouse.
Study of global trade trends shows how configurations of supply and demand are changing. Events in foreign markets have an impact on your business logistics and supply chain. As commodities markets change, your cost of doing business may go up or down, so it is important to keep abreast of those fluctuations and adjust your logistics plan to keep it as cost effective as possible. The Savannah Port Services logistics company places a high priority on giving clients the best possible options for warehousing, trucking, rail and other means of moving freight in the most advantageous way possible.
We are the professionals you can trust to find secure, rapid and cost effective warehousing and shipping for your all-important freight. Bank on our reputation as a leader in matching manufacturers with the best possible freight handling means. Our experienced consultants are all about giving you a competitive edge. Grow your business into new markets or improve your share in the ones you're competing in by streamlining your logistics process. Let us earn your logistics company business: Contact Savannah Port Services today!