New Orleans, LA
Freight Forwarding Companies – What Do They Do?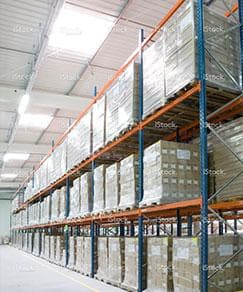 Port Services New Orleans, LA By definition, a freight forwarder is a person or company that handles the logistics of preparing import and export goods for transport, either domestic or international, for a shipper.
Essentially, a freight forwarder plays the role of broker between a shipper, who is their customer, and various transportation services such as air, rail, ocean shipping or trucking. A freight forwarding company utilizes their relationships with these carriers to negotiate the best possible price to move their clients goods along the most efficient and economical route to and from New Orleans and other U.S. ports.
Freight forwarding companies don't actually move freight. They function as a middleman, handling the logistics of the transport between a client (shipper) and the transportation company. Typical Services might include preparation of the shipping documents, booking the cargo space on a carrier, negotiating the freight costs, handling the cargo insurance, filing of any insurance claims, completing the bills of lading, providing warehousing and reviewing the risk assessment of the transport.
The freight forwarding company also uses their business relationships to play the role of advisor guiding the client on choosing the best option for moving goods from origin to destination. Understandably, the freight forwarder must be well versed in the knowledge of documentation processing, requirements of the carrier and regulations involved in the transport. They are acting as the clients shipping agent and managing the shipping logistics that would be an arduous burden for the client.
A freight forwarder company may handle domestic and international shipping for both imports and exports. As expected, there is generally more involved with international shipments than domestic since the freight forwarder must then deal with foreign agencies that oversee the process of moving freight through their jurisdictions. Being able to tap into the knowledge and experience in understanding various countries' rules and regulations governing the transportation of imports and exports is an invaluable aid to any size shipper in New Orleans or along the east coast where Savannah Port Services is most active.
International freight forwarders have the expertise in preparing and processing all documentation that must be accepted by customs officials. They are also experienced in dealing with tariffs, taxes, insurance and other governmental aspects of importing and exporting goods and are able to advise their clients on the logistics involved in all areas traversed by a shipment which of course eases the exporting or importing process for their client.
Freight forwarding companies generally ship under their own bills of lading (or waybills). Their associates at the destination – overseas freight forwarders – provide the document delivery and deconsolidation services.
So what types of things does a freight forwarding company generally export? The most common export is material goods- items which are finished and ready for consumption by individuals, corporations or government. These shipments make up about two-thirds of the US annual exports valued at approximately $1.5 trillion. The other one-third is composed of capital goods (supplies used in manufacturing finished products, like raw materials and machinery) totaling $538 billion.
Industrial supplies and equipment make up approximately $428 billion, automobiles come in at $152 billion. Foods and beverage exports have decreased over the years to $128 billion.
Importing and exporting are key components in the success and livelihood of many US and international businesses. The process of doing the paperwork, managing government compliance and meeting the demands of local regulations while finding the best and most efficient cost for shipping can be daunting. A third-party freight forwarding company can be a great solution for businesses involved in exporting and importing because it helps them focus on their areas of expertise instead of trying to accomplish what might seem to be an overwhelming task.
A freight forwarder has the knowledge, skills and experience to navigate the logistics of freight forwarding while ensuring the successful shipment and delivery of goods for their client.