Port Services Charleston, SC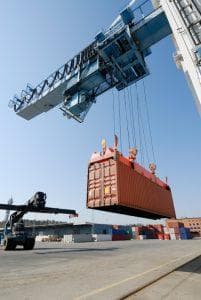 Over the years, shipping has grown more efficient through the development of new technologies which have reduced the amount of errors while increasing the options for moving goods from A to B. One of the biggest questions concerning shipping companies right now is whether or not they should use bigger shipping containers so that they can meet higher demand. The disadvantage of larger single volumes is that it results in warehousing costs and a lower frequency of shipments. When there are bottlenecks in the supply chain, it can result in issues with reliability, and potential insurance problems, among other things.
Why Choose a Freight Forwarding Company?
Freight moves daily on an international scale, and with the services of international shipping companies your goods usually pass through customs in a relatively easy manner. Complete the paperwork and make any required payments and off to market go your products. The biggest advantage of shipping with a freight forwarder is the timely manner of movement, reducing disruptions to your flow of supply to your markets.
How the Shipping Industry has Moved Forward
On an international scale, the shipping industry has the potential to save as much as $70 billion per year on fuel and pollutants. Better technology has led to greater fuel economy and faster shipping. Also, tracking technologies have improved, which means that orders are lost less often, and they routinely much easier to find than before. The International Maritime Organization has been implementing a number of fuel economy measures with a goal of a 90 percent reduction of CO2 emissions by 2050. Many of the efficiencies produced by the program result in lower costs for your customers.
Safety Gets Addressed
Another priority for the International Maritime Organization is a renewed emphasis on safety.For example, improving safety has come down to mandatory audits to determine if the best-practice shipping methods are being used. The safety and health of the workers has always been a chief concern. When you are working with heavy shipping orders, it can be a somewhat dangerous job, but newer practices and greater education and training have led to fewer accidents.
The Types of Conveyance
When looking at international shipping companies, many default to transport by sea which is usually cost effective for all types of products. They can save your company a lot of money through reduced operational costs. Also, ships become the ideal option for heavier items that can't be transported by air. The disadvantage is that takes longer to move your freight. Trucks are another popular means of conveyance, one of the faster methods of moving products, but it costs more for a long trip and individual loads are smaller. Railway transport is great for bulkier items or larger quantities that you cannot transport by motor vehicle. The problem is that the overhead expenses of transport can be high, and the routes and timing are less adjustable than trucking. Finally, you have shipping by air, which is one of the fastest methods of delivery. You can send your cargo almost anywhere, and usually, insurance rates are low. However freight capacities are low as well.
Making decisions on shipping can be a daunting exercise. From import laws and tariffs to customs and legal issues when shipping in certain countries, international shipping companies can help to acquaint you better with this process so that you have a greater understanding of it, and in many cases, they can take care of the administrative work for you. The significant advancements in shipping technologies are being implemented regularly and without the firsthand knowledge of the state of the art, you might pay more for longer shipping times than necessary.