Warehousing Services
TRANSLOADING
STORAGE
DRAYAGE
INLAND TRUCKING
INTERMODAL
HAZARDOUS MATERIALS
OUT OF GAUGE
BREAK BULK
FOOD GRADE
EXPLOSIVES
Do you need these services for importing and exporting? Does your product need to be loaded and unloaded inside and protected from the weather at all times? With over 20+ warehouses and more being added all the time in the Savannah area alone, we can make sure your product is handled professionally at a very competitive rate.
Find out how we can make your life easier. Call Us Today!
Put Your Logistics In The Care Of a Trusted Logistics Firm
The recent recession hit many individuals and industries hard. Though it bottomed out in the summer of 2009, it has taken years for those affected businesses to regain lost ground. Many never did. Others were forced to undergo sudden and significant changes. The recession completely transformed the warehousing industry; it set in motion a series of trends that continue to shape the mechanics of shipping, storage, distribution, and logistics.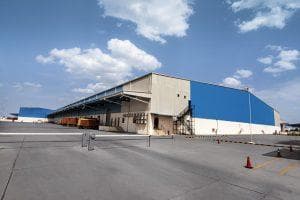 Higher pre-recession inventory levels are rare now, leaving many warehouses with excess storage capacity. At the same time, they are under pressure to reduce costs and increase their value. What all this amounts to are leaner, more flexible warehousing operations that can thrive in a business environment of increasing uncertainty and unpredictability.
The physical plant upgrades of warehouses is also a long-term trend. Such investment will aim to give warehouses modularity and agility—so that they can increase their capacity on demand rather than waiting for the implementation of long-term construction plans.
The Role of Logistics
As these trends continue to unfold, the part played by trusted logistics firm is more important than ever. Savannah Port Services offers businesses one-stop access to services such as transloading, storage, picking and packing. They are among the most active and dominant firms in the product distribution outsourcing sector. Trucking, shipping, rail deliveries, weather-protected loading and unloading—these are some of the many solutions delivered quickly and at low cost by a trusted logistic companies.
Warehousing
Warehousing completes the bundle of integrated services offered by such providers. Most logistics firms are partnered with warehouses featuring automated systems to improve the efficiency of the flow of goods through their facilities. The hardware and software components of such systems include robotic storage and retrieval systems, conveyors, sortation devices, along with sophisticated operational control software. These machines and computer systems save time and money.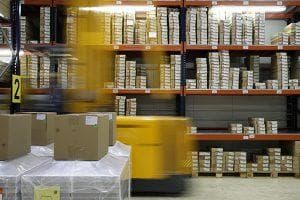 Outgoing goods can be marked with bar codes which send detailed data on departure, arrival and current location to a warehouse computer. When they arrive, the goods can be scanned and sorted using conveyors, sortation systems, and automated cranes—to an automatically assigned storage location. Another example involves digital dispatch processing. The autonomous system can assign selected goods to outbound loads. The sortation systems and conveyors can then move these to cargo trucks or rail cars for further shipping.
Contemporary high-efficiency coordinated warehousing, shipment, and distribution of goods works for producers because of the knowledge and experience of personnel and systems that have specialized in the logistics field for a long time. The most important role played by logistics firms is offering the best value for solutions to warehousing and other logistics needs.
Manufacturers are under the same pressures as most other companies in other industries. They must prioritize their financial and human resources toward their core operations, that is, making quality products. Managing the supply routes, transportation mode and storage centers necessary to keep business moving is likely to better placed in the purview of an outsourced expert. Savannah Port Services specialize in adding value to manufacturing companies by taking the shipping piece off their desks. They have long ago acquired the competencies and contacts to plan and implement even the most complicated logistical solutions.
If manufacturing is your business, you can view Savannah Port Services as your shipping department, able to carry out the operations needed to get your goods from factory to market. Are you looking for the best logistics partners or adding new ones? Put that on Savannah Port Services. The returns will be speed and efficiency and an improved bottom line.