Trucking Services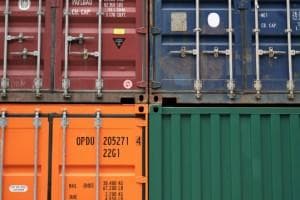 What are freight services?
Through our relationships with trucking companies, we have over 1500 truckers waiting to transport your goods to their final destination. Some of our best warehouse customers have been referred to us by trucking companies that need expert attention paid to their products to insure they keep the business.
Containers, Flatbeds, Specialized Equipment, Hazardous Materials, Out-of-Gauge –we are ready to service your specific needs. Nothing is a challenge for us.
Call Today!
Which method should you choose?
Any company that relies heavily on shipping for their business needs will benefit from knowing the difference between FTL and LTL shipments. We offer a variety of shipping options including FTL and LTL. This is where we can help. Depending on the size and types of products you ship, our company can help determine whether LTL or FTL is better for your particular shipment. We have worked with many of the LTL and FTL carriers and know first-hand which ones will deliver your product safely and quickly to your customers.
Savannah Port Services is your solution to moving your products across oceans, continents, regions or states. We have active relationships with shippers in ports like Savannah including Charleston, SC and Jacksonville, FL. Call us if you need help with transportation, warehousing, or any other logistics needs.