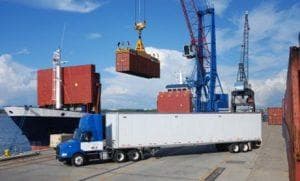 Freight Forwarding
We are not freight forwarders, but we have over 60 different freight forwarding companies that will be happy to give you rates for any move you need. In fact, through this partnership, we have gained numerous customers while protecting the integrity of the referring freight forwarders business.
Do you have problems getting your product from its destination to your customers? Do you have nightmares when it comes to getting trucks to haul your product on time, tarped, etc? Do you spend months visiting with different companies who make promises about their warehouses and/or trucking capabilities only to find that after you have chosen a company they let you down? Working with these companies, we can make sure you get the best rate for the services you need.
Call Us!
Does your business need a freight company?
The pace of production may have quickened considerably, but manufacturing great products for your buyers is essential to everything you do. Making sure your products arrive at your customers' facilities safely, efficiently and on time is the other side of the customer service equation. Which freight companies should you depend on? Are you currently getting the best rate for reliable service? Do they pick up and deliver on time? A freight forwarder can give you a competitive edge by bringing their expertise, experience and extensive contacts to your enterprise.
What Does a Freight Forwarder do?
A freight forwarder is an intermediary, like a broker or agent, between your company and multiple freight transportation specialists. With so many freight companies to choose from, it's hard to know if you are getting the best rates for your customers or if you should expect more timely service. A freight forwarder's deep knowledge of the transportation industry can prove a tremendous asset when you're analyzing the shipping realities for your business. Depending on your specific product, a freight forwarding company can get you zeroed in on the perfect match – a freight company partner for your business that offers the timeliness, price and security you've been looking for.
How Can Your Business Benefit?
A freight forwarder can save you time and money by allowing you to focus resources on researching, developing and creating great products. Why spend your valuable time calling and contacting various freight companies – all with different procedures and policies – then waiting on quotes? A freight forwarder can take all this off your desk at a price that is probably less than doing it yourself. Shopping for the best rates is not all that a freight forwarder does, however. We also handle the arrangement of insurance, bills of lading, and customs paperwork. Do you regularly ship internationally? No problem. We take care of all of the intricacies involved in even the most complex shipping requirements. We work with your staff to make sure we cover all areas of importance particular to your business and product. We have a long history of satisfied customers for whom we have:
Ensured that the product is shipped in a timely manner.
Only recommended freight companies with a record of great service so that your product is delivered safely.
Handle all of the paperwork, from insurance to international customs requirements.
If necessary, arrange for warehouse storing of your product on both ends of its journey to market.
Get you the best rates in the industry.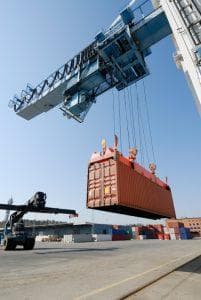 Large multinational manufacturers have the resources to designate dedicated shipping and logistics experts whose sole responsibility is to arrange the shipping of products and perform the other duties we have outlined. If you aren't a billion-dollar company, you don't have this luxury. While the availability of in-house personnel allows them to understand all the intricacies involved in importing and exporting your product, A freight forwarder can function as the next best thing. You have worked too hard on your business to rely on trial and error when it comes to the safe and timely shipping of your product. One negative customer experience involving delivery of product and you might lose that customer forever.
Don't leave your shipping needs to chance.
Savannah Port Services can help. We are located in Savannah, GA, but we are active in ports across the United States. Take advantage of our services and you can rest assured you are working with an expert freight forwarder that only does warehousing, trucking and other freight logistics – that's it, no distractions. Our extensive knowledge of the shipping market will guarantee the best rates and service for your business and customers. Contact us today and see how we can meet your shipping needs and help you grow your business.